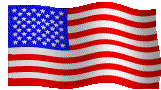 1. DORCAS1 FREEMAN was born 1734 in NY, and died 16 Aug 1796 in near Wilton, Ontario, Canada. She married (1) JOHN BURLEIGH Abt. 1757 in Dutchess Co. NY. (?). He was born 1730 in Dutchess Co, NY, and died 19 Sep 1777 in Battle of Saratoga, NY. She married (2) MATHIAS ROSE Aft. 1777. He died 25 May 1809 in Ernestownship, ON.

Notes for DORCAS FREEMAN: After the battle of Saratoga, newly widowed Dorcas Burleigh stayed on the Burley farm where she later married Matthias Rose who also was a loyalist. War office records in Ottawa showed that Freeman, her son, age 23 escaped from New York State, September 4, 1781 and immediately joined Edward Jessup's Loyal Rangers, serving until 1783. Matthias Rose, Sr was then arrested for assisting the British and imprisoned. He was later released on a 100 pound bond. His bondsmen was his step-son, Freeman Burleigh. A month later Matthias and Dorcas along with Matthias's two daughters and John Burleigh, Jr, followed Freeman to Canada, where they lived in military camps near Montreal until 1784. They later settled in Ernestown township, where they lived out their lives.

Notes for JOHN BURLEIGH: John married Dorcas Freeman sometime prior to 1758. She had a brother also named John and these Freeman's were offshoots of a Connecticut family which had taken land in Dutchess County in the early 1700's. Their names appear in the tax lists of the Crum Elbow region of that county, which lies east of Poughkeepsie, during the period 1750 to 1762 and likely later. John and Dorcas had 4 sons and possibly some daughters. But no daughters are listed.

In 1766 these two families, the Burley's and the Freeman's moved to Saratoga district and were likely neighbors. John Freeman, by then married, with a growing family farmed the property there. This place later became know as Freeman's Farm, which was located about 35 miles NE of Schenectady, NY and a mile and a half west of the Hudson River. The first major battle of the Revolutionary War (Saratoga) took place on this spot, September 19, 1777. The Burley's and Freeman's were loyal to the crown and allied themselves with the British. It seems the Redcoats won the first battle as they camped at the farmhouse on September 25th. The British and Continental armies fought back and forth on the Freeman's farm, destroying and eating his crops, his garden and his animals. It is believed that this is where John Burleigh died, it is not known where he is buried.

Notes for MATHIAS ROSE:

Mathias Rose moved to Canada in 1790. He was married 3 times. He is buried in Morven Cemetary, Ernestownship near Kingston area. Dorcas Freeman was his second wife-no children by him-Dorcas died and he remarried a third time. John Burleigh is seen on the entry of Loyalist List c1476 as stepson of Mathias. Mathias entered Nova Scotia from Saratoga, Albany County, NY. He was a private in the Loyal Rangers.

Rose Mathias, Sr. AO12/28/309, AO 12/109/264

Of New York. A native of America, Rose lived at Saratoga, where he leased 100 acres (fifty cleared) from Robert Livingston; he also held forty acres of disputed land adjoining his property, ten of which was cleared. Rose was in Burgoyne's camp when the Americans surrounded it and he was taken prisoner. He eventually joined Major Jessup's Loyal Rangers, serving for the rest of the war. Rose assisted scouts before he joined the British. His two sons, Mathias and Daniel served also. Rose was residing at St. John's Quebec in 1783, and estimated his loss at 215 pounds sterling. He was awarded 119 pounds sterling. Mr. and Mrs. Mathia Rose and family wintered in the Province of Quebec in 1784 on their way to Canada. They settled in the Township of Ernestown about 4 miles east of Bath and son, Daniel, about a mile west of Bath--all on the front road now called Highway 33. It is presumed that Phillip and his wife, Patience lived with the Rose family until Camden Township was opened. CA Eldridge

Believed to be buried in the Bayview Cemetery located at

Concession 1, Lot 34, Ernestown, Lennox and Addington Co, On, Canada. It is situated on the original land grant of Mathias Rose, SR. UEL. It has 5 field stones without inscriptions.

Mathias Rose is listed in Captain Jonathan Jones' Company: along with his son Daniel. Joseph Lane, Lieut.

Children of DORCAS FREEMAN and JOHN BURLEIGH are:


2. i. FREEMAN2 BURLEIGH, b. 1758, Dutchess Co, NY; d. 1837, Ernestown Twp., Addington Co, Ont..
3. ii. CORNELIUS BURLEIGH, b. Abt. 1760, Dutchess Co, NY; d. 1802, drowned in Rennselaer, Co, NY.
4. iii. JOSEPH BURLEIGH, b. 22 Mar 1766, Clinton Town, Dutchess Co, New York; d. 11 Apr 1847, Bath,
On, Cn. 5. iv. JOHN BURLEIGH, b. 06 Mar 1768, SARATOGA, NY; d. 04 Feb 1851, ERNESTTOWN TOWNSHIP, CANADA.